Daily Archives:
24 February 2020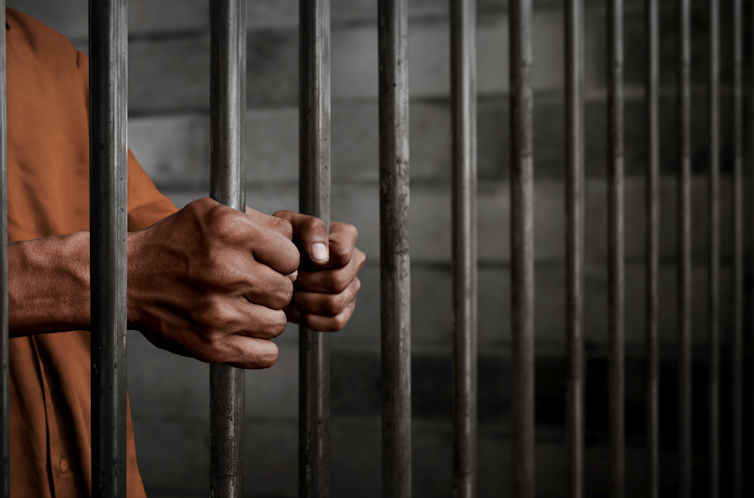 Dr Michael X. Savvas, Flinders University
A recent project to encourage South Australian prisoners to write provides insights into how prisoners may benefit from written expression.
The project, Life Sentences, gave more than 70 contributors professional feedback, certificates of merit and publication in a booklet produced annually from 2017 to 2019.
The submissions revealed a surprising diversity of topics, considerable talent and self-awareness.
The back story
Life Sentences began as an offshoot of Art by Prisoners, a visual arts competition organised by Jeremy Ryder, who wanted to showcase art from prisoners across South Australia.
We wondered if prisoners may also want to express themselves through writing. Department for Correctional Services officers promoted Life Sentences and prisoners responded with interest. After the program, Life Sentences booklets were available to the public at the Art by Prisoners exhibitions.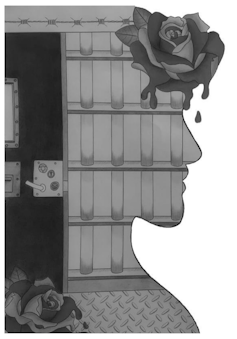 Firsthand writing from and about prisons isn't new. Prison literature has a rich tradition, with writers such as Jack London, O. Henry and Oscar Wilde writing about their experiences in jail. The nine years Dostoyevsky spent in Siberian imprisonment and exile gave him the focus and depth of understanding to become one of the greats.
Conversely, illiteracy in Australian prisons is prevalent. A recent government report found around one in three Australian prisoners had only completed Year 9 (or under) at secondary school. One aim of Life Sentences was to provide encouraging feedback for prisoners of varying literacy levels. Although not all of the writing submitted was grammatically perfect, feedback focused on what the prisoners did well in their writing. This was seen as a first step in getting prisoners to enjoy writing and begin the adventure of literacy.
Stories of pain and humour
What Life Sentences contributors wrote about was telling. Most entries directly related to what American criminologist Greshem Sykes called the "pains of imprisonment" in 1958. This wasn't surprising, and it is hoped writing about such pains was healing for the writers. What was more surprising was the number of entries not directly about imprisonment.
Of 77 contributors over three years, 26 expressed pain, fear and depression from imprisonment (even suicidal thoughts), and often how much they missed their children or loved ones. The heartbreaking lines from a 26-year-old woman's poem called Little Treasure illustrate this:
But I will never forget

His sweet little smile

My darling little boy

Is now their child.
Although male and female prisoners both expressed tender feelings towards their lost partners, the male writers would at times also express sexual longing for their loved ones or for imagined partners. In Prisoner's Lament, a 61-year-old male wrote:
I can but lament the way my life went,

Before I ended up here,

Instead of a gun and a greed-driven bent,

I'd be armed with a babe and a beer.
Eight of the poems – both fictional and autobiographical pieces – describe prison life using humour. In Lean Cuisine, a man, 45, wrote of the food, gloryless food he got over the course of a week:
Friday's no surprise with some sort of sloppy pasta

Nothing is as bad as that tomato disaster.

Saturday is early lockup: chicken wings and rice

Some blokes sprint for seconds, yelling 'This shit's so fucking nice!'
Although some contributors wrote about their abusive childhoods, others wrote with nostalgia about their upbringings. A 51-year-old man's poem, Edge of the World, tells of spending a day on a jetty with his father and siblings:
Like well-practised commandos

we inched along the side rail

dodging gut stains

jagged notches and salty scales.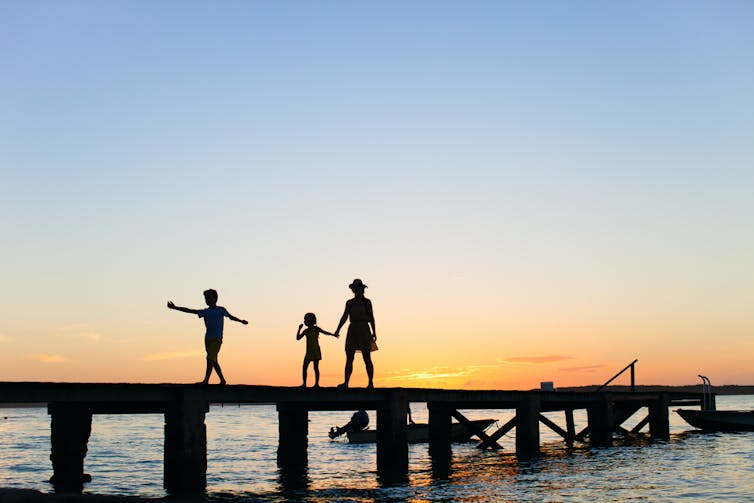 Eight entries philosophised about life, and two honoured religious deities. Two contributors wrote about their lives, with the goal of inspiring others to stay out of jail and lead happier, more productive lives.
Five entries pondered the personal meanings of art or writing. Other themes explored drugs and alcohol, futuristic societies, rock band membership, friendship, political statements (Fuck the System), dreams and the supernatural (The Love of a Lycan was a song about a werewolf). Three entries were hip hop raps.
Being recognised
The Western Australian literary journal Westerly included several of the 2017 entries in a special edition about South Australian writing.
Hidden talents emerged. A 22-year-old male rapper demonstrated advanced verbal skills in his Laggin Rap:
I want my chance to climb but I'm firmly underground

proud to get his lips clappin louder than a thunder cloud.

Man, Hip Hop's beautiful — totally therapeutical —

better health benefits than pharmaceuticals.
Another contributor submitted two novels in 2017 and two more in the following competitions. Although already an accomplished writer, he incorporated the feedback he received in the first year. His manuscript was an exciting adventure set in 18th century France. The novel begins:
The battlefields were torn by heavy hooves and ran red with blood. Pieces of meat that used to be men lay tossed about and were scattered in windrows. Mud made it difficult to distinguish between uniforms, yet they found uniformity in a death that made a mockery of it all. It was not yet lunchtime.
The same author printed, bound and illustrated his own novels. He and other contributors also revealed a pattern by the third edition of Life Sentences: a growing awareness of their new identities as writers.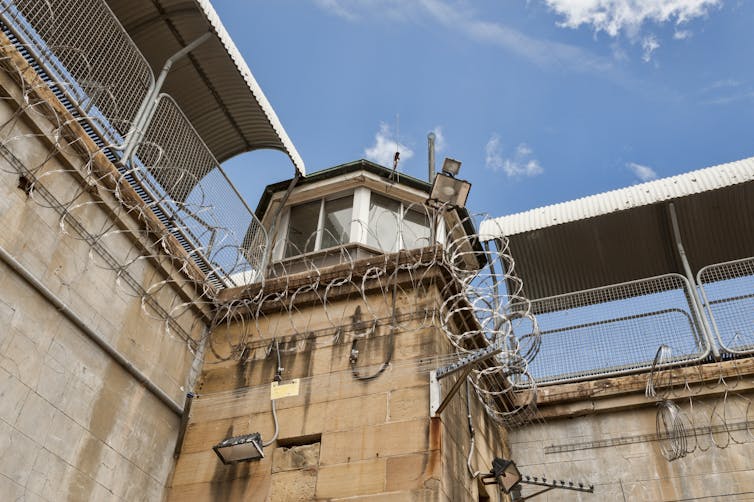 What Prisoners Need
Australian prison libraries are often inadequate for supporting prisoners who seek to improve their literacy skills.
Knowing what prisoners like to write about could inform decisions about the types of books to stock in prisons to encourage reading and writing. Prisoners who wish to write motivational books could be exposed to notable authors in this genre, such as Tony Robbins and Dale Carnegie.
Education is a powerful way to prevent prisoners from reoffending once they leave jail.
To stay out of prison, ex-prisoners need to achieve what criminologists call "secondary desistance", meaning both the prisoner and society see the prisoner as changed and occupying a law-abiding role in society. Writing might be one way to achieve this and open up new career paths. Writing may also allow prisoners and "civilians" to connect. As one Life Sentences writer put it:
Without seeing their individual faces, I recognise that I am part of the greater consciousness that makes up the brotherhood of writers across the world.
Dr Michael X. Savvas, Senior Lecturer in the Transition Office (PhD in Creative Writing), Flinders University
This article is republished from The Conversation under a Creative Commons license. Read the original article.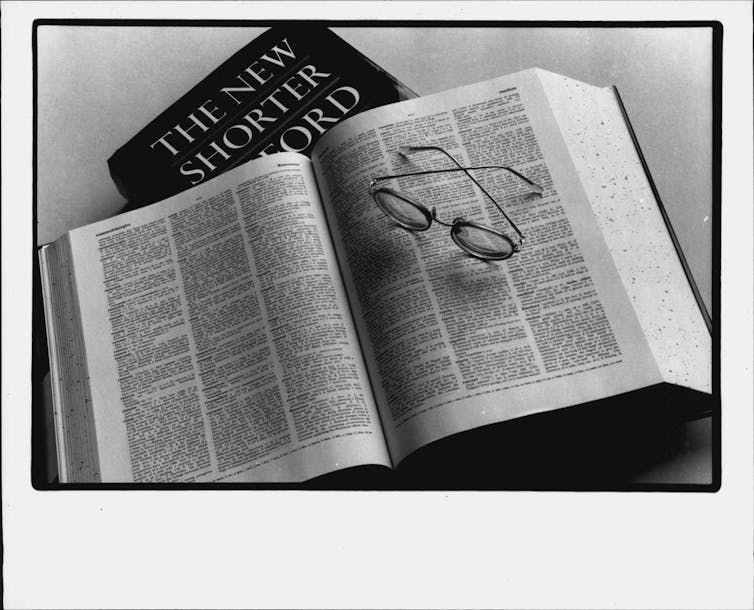 Kingsley Ugwuanyi, Northumbria University, Newcastle
Nigeria was recently in the spotlight when the Oxford English Dictionary announced that its January 2020 update included 29 Nigerian English words.
The reception, in both the traditional and new media, was nothing short of sensational. Most Nigerians expressed a great sense of pride in the fact that the unique ways in which they use English were being acknowledged internationally.
The Oxford English Dictionary said in the release note:
By taking ownership of English and using it as their own medium of expression, Nigerians have made, and are continuing to make, a unique and distinctive contribution to English as a global language.
Interestingly, the idea of Nigerians owning English is the fulcrum of my doctoral research. In it, I found that increasingly Nigerians are demonstrating a strong sense of ownership of the English language, and in particular their use of it.
The inclusion of Nigerian English words in the Oxford English Dictionary is, in a sense, a recognition of the tremendous efforts by scholars of Nigerian English many of whom have produced discipline-shaping research. This has included four published dictionaries of Nigerian English.
These developments indicate that Nigerian English has indeed come of age. They also validate the concentric circle model developed by Professor Braj Kachru, the father of world Englishes research. This avers that the 'outer-circle' varieties of English (where Nigerian English belongs) is 'norm-developing'. In other words, that Nigerian English is adding to the norms of English.
I think the English, indeed the English-speaking world, should be thankful to Nigeria for this historic gift.
So how were the words chosen?
As the Nigerian consultant to the project which saw the inclusion of the words, I have insights into the process the team underwent in adding them. These include the rationale for adding them, and the enormous significance the inclusion holds for the English language.
How, and why, new words are added
The Oxford English Dictionary has a wide variety of resources to track the emergence of new words and new senses of already existing words.
The Oxford English Corpus is one. This is an electronic database of different types of written and spoken texts specifically designed for linguistic research. In the case of Nigerian English and other World English varieties, for instance, suggestions of new words and senses come from the corpus, reading books and magazines written in the English varieties in question as well as looking at previous studies, and the review of existing dictionaries, if any.
Once there is a list of candidates, a team of expert editors at the Oxford English Dictionary looks closely at the databases to ensure that there are several independent instances of the words being used. And how they are being used.
Other factors that are considered include the time period over which words have been used, as well as their frequency and distribution. But there's no exact time-span and frequency threshold. Some words – such as Brexit – are relatively young but were included quickly because of the huge social impact they had in a short space of time. Others are not used frequently but are included because they are of specific cultural, historical, or linguistic significance to the community of their users. An example is 'Kannywood', the word describing the Nigerian Hausa-language film industry, based in the city of Kano.
It's clear therefore that the editors don't simply select the words or senses that appeal to them. Instead, they are guided by use, which links in with the prevailing thought in lexicography and linguistics more generally: that the remit of dictionaries and linguistic research is not to prescribe how languages should be used but to describe how languages are being used.
Words are added because the Oxford English Dictionary recognises that English is a universal language. It believes that including words from varieties of English all over the world enables it to tell a more complete story of the language.
These varieties also reflect the unique culture, history, and identity of the various communities that use English across the world. Nigerian English is a good example. Like other English varieties, it is a living 'being' with its own unique vocabulary, encompassing all sorts of lexical innovations. These include borrowings from local languages, new abbreviations, blends and compounds.
Failure to capture such words would deny English an opportunity to grow. It would also deny the flavour of what the speakers of these varieties contribute to the development of English.
What does it mean for English?
One of the reasons previous world languages such as Egyptian and Ancient Greek ceased to exert dominance internationally was their inability to keep pace with developments around the world.
Perhaps this is one factor that clearly distinguishes English. It has demonstrated a capacity for growth by keeping its borders open, helping it to develop from a West Germanic dialect spoken in a small island into a world language. English is now spoken by about 1.75 billion people – a quarter of the
world's population. This includes first and second language speakers.
One way English grows is by admitting new words and senses not just from other English varieties but from virtually all languages of the world. For instance, English has had the word 'postpone' since the late 15th century, but it was through India that its opposite 'prepone' entered English in current use during the 20th century.
Similarly, Nigerian English is reintroducing the verb meaning of 'barb', which existed in 16th century British English.
This is how English maintains its dominance. In addition, the Internet has given today's Oxford English Dictionary editors wider access to non-traditional sources of linguistic evidence. This has enabled them to widen and improve the dictionary's coverage of world varieties of English, affirming Oxford English Dictionary's claim as "the definitive record of the English language".

Kingsley Ugwuanyi, Lecturer/Doctoral Researcher, Northumbria University, Newcastle
This article is republished from The Conversation under a Creative Commons license. Read the original article.